Product Description
---

Rescue Accessories
Vertical Rescue Stretcher – Code: VRS


Lightweight flexible stretcher can be rolled to suit tight confined space entries as well as general horizontal and vertical rescue functions. All connections points are grommeted and colour coded for ease of identification. Comes complete with horizontal and vertical lifting bridles and carry bag.
VRS Stretcher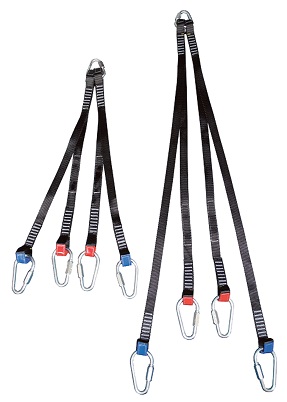 Bariatric Rescue Stretcher – Code: VRSXL
A bariatric stretcher designed for the transport and evacuation of clinically obese persons.
A robust, compact and lightweight stretcher. The flexible material combined to a smooth finish allows easy sliding and permits the stretcher to be rolled to facilitate transport. No webbing passes under the stretcher preventing damage whilst dragging. Strong handles around the stretcher allow it to be maneuvered by several rescuers. The stretcher may be hauled vertically or horizontally. The closure straps secure and allow the stretcher to mould around the casualty. Extensions are provided to widen the stretcher when required.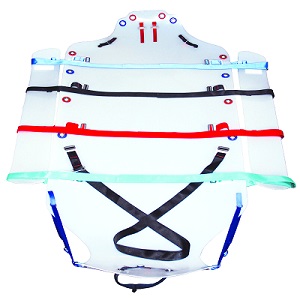 SpanSet Descender – Code: RF-20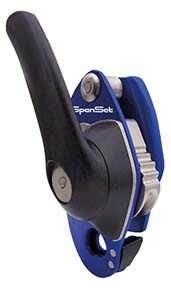 The NEW SpanSet RF-20 Work/Rescue Descender features a unique and innovative cam action, which offers precise control at slow or fast speeds. The progressive cam works by way of one cam operating inside another cam. 
The RF-20 has a 240kg (500lbs) Working load limit which means it is suitable for two-man rescue, without the need for the creation of extra friction. 
The handle mechanism is designed to rotate through 360º making its use easier and simpler. The handle itself is made from aluminium rather than plastic and is coated in a specially chosen paint which provides extra grip. Cleverly, the handle rotation is accompanied by audible clicks which help the user identify the correct position of the handle.
SpanSet Rocker Backup Device – Code: RFRBW
ASAP Back -up with Shock Absorber – Code: ASAP
Descender – Code: ID20
Left Hand Ascender – Code: RF5-L
Right Hand Ascender – Code: RF5-R
All suitable for 11mm rope.
Pulleys and Rope Grabs

Small Single Pulley – Code: RP012
Small Double Pulley with Becket – Code: RP030
Large Single Pulley with Becket – Code: RP065
Large Double Pulley with Becket – Code: RP067
Rope Grab with Removable Pin and Cam – Code: RP209
All suitable for 10.5-11mm rope
Large Rigging Plate – Code: RP320
Medium Rigging Plate – Code: RP310
Small Rigging Plate – Code: RP300
Rescue Rope 11mm – Code: RC11 AS
Rescue Scissors – Code: CCRS

Large Rigging Plate – Code: RP320
Medium Rigging Plate – Code: RP310
Small Rigging Plate – Code: RP300
Rescue Rope 11mm – Code: RC11 AS
Rescue Scissors – Code: CCRS


General Accessories
Bosuns Chair – Code: FPV8020
Spreader Bar – Code: 4006
Tool Strap – Code: TWS
Suspension Strap – Code: SG238