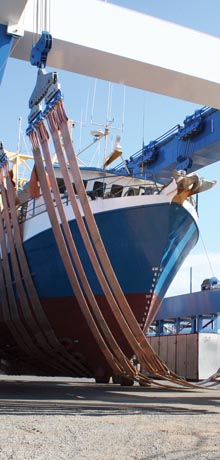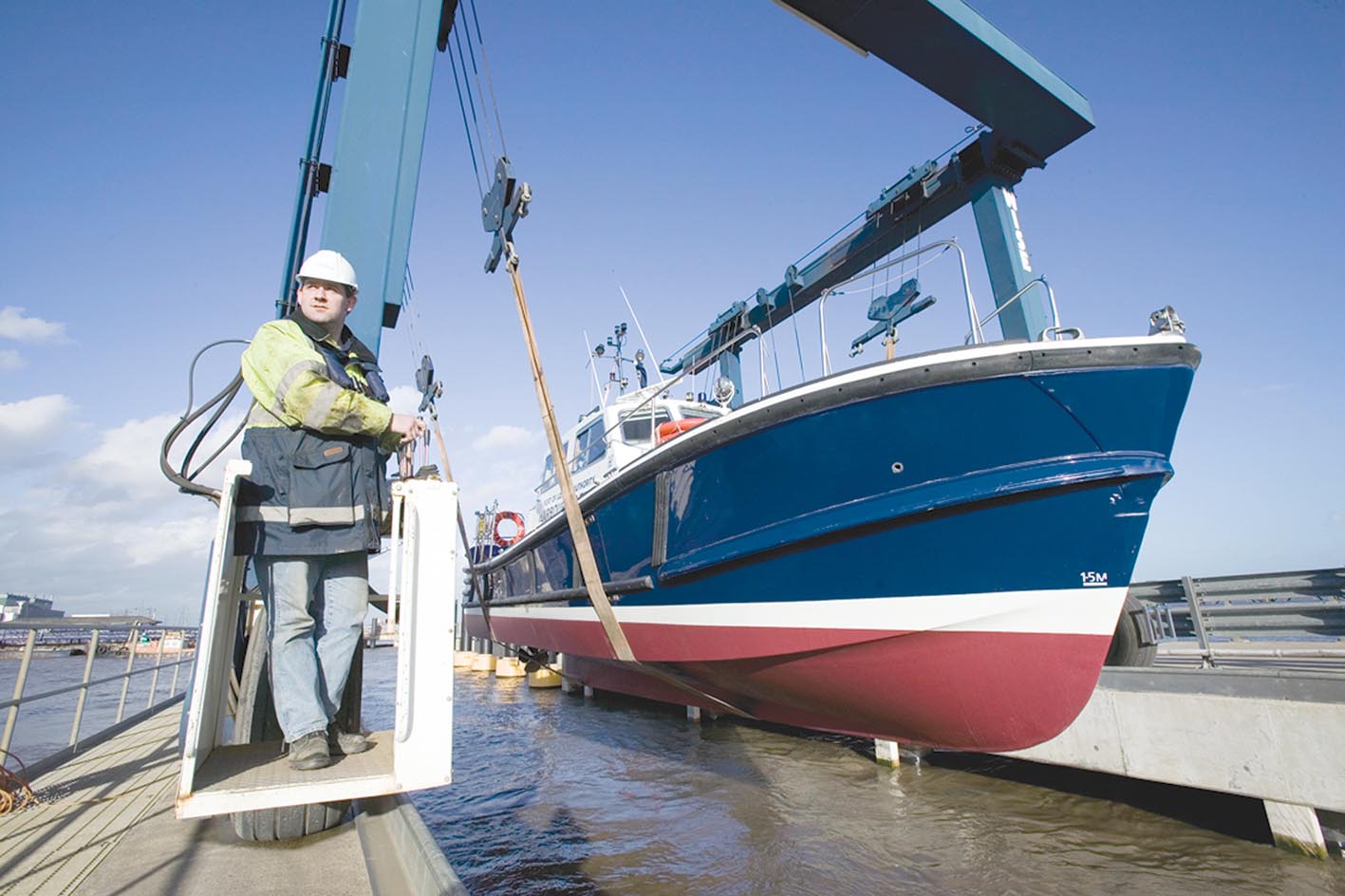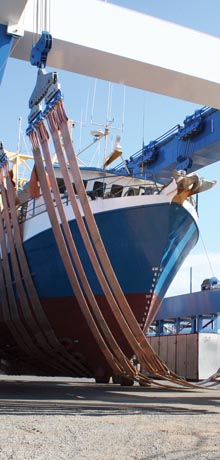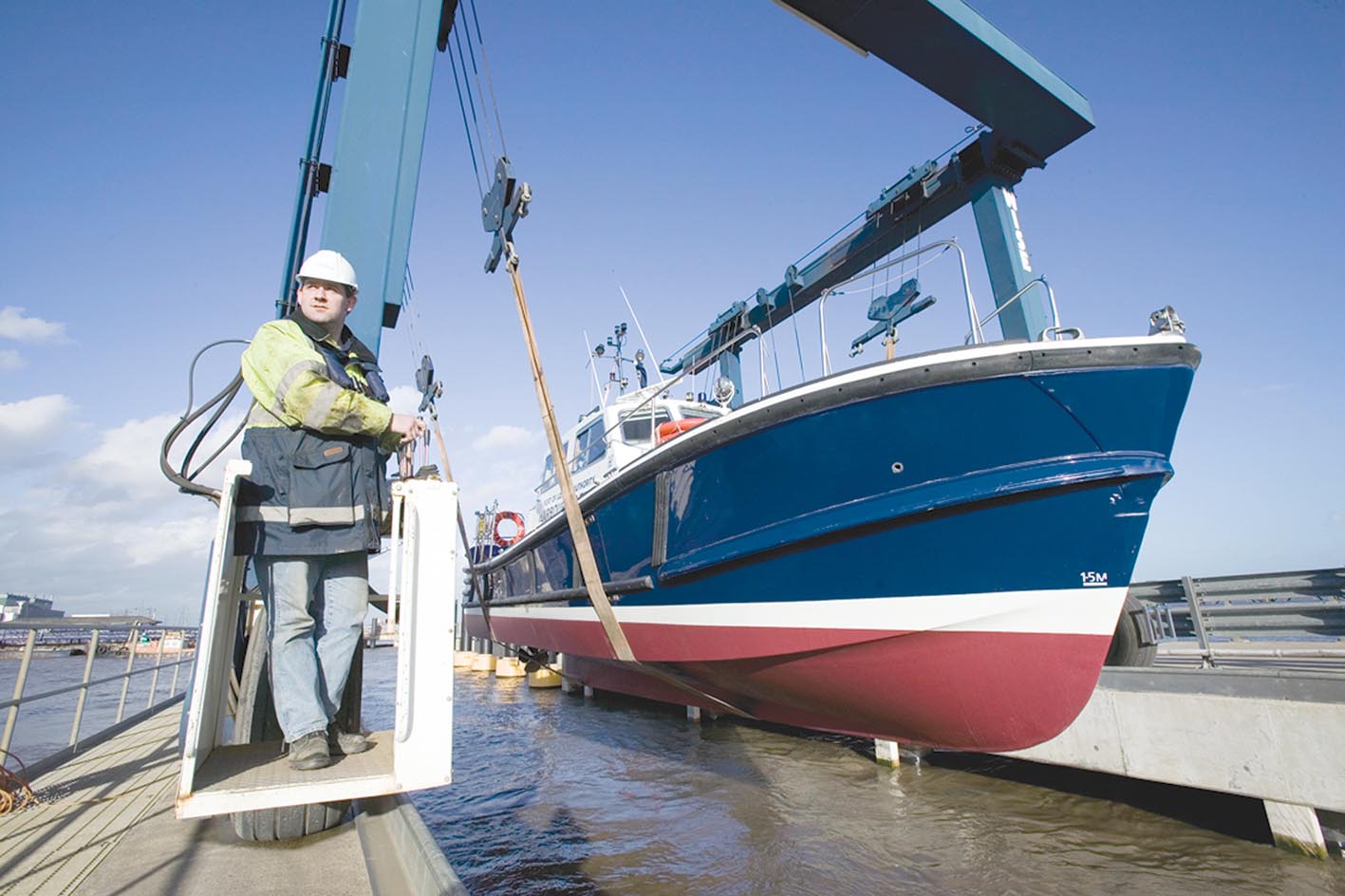 SpanSet boat slings are for use with travel lift cranes for a wide load bearing lifting surface Synthetic Flat Slings to minimize damage to hulls etc. Chine pads are available for protection from extrusions and keels. We also have available a complete range of salt water resistant secutex polyurethane protective sleeves to enhance the life of the slings. The slings are generally supplied in 2 parts with finger joints near the middle for convenient rigging practices.
– Generally 300mm webbing width
– 10t capacity (20t in basket mode)
– Capacity can be increased by "ganging" (joining side by side)
– 3 and 4 finger joint configuration
– Engineered joining pin required
– Proof load tested to 196.2kN with certificate.

Kooper covered 900mm long eye

Lifting capacity label
Stainless steel label detailing proof load length