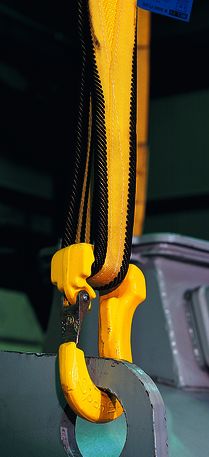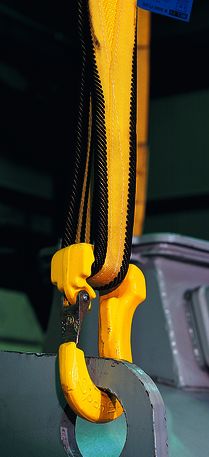 Joker Hooks are the ideal complement to your round and flat slings. After all, they are all-rounders: They can either be used to extend the length of slinging gear or as terminal hooks which guarantee a secure connection at anchor points. Combined with one or more roundslings, multi-leg suspension gear can be created on the spot.
Joker Hooks have been designed so that their characteristics make them ideally suited to combine with textile slinging gear. The objective: easy to handle and reliable in use. Intelligent details such as the specially shaped tip of the hook make it easier to insert in fixed lifting points. The raised side cheeks on the hook guide the textile lifting gear as if in a groove. This prevents abrasion on the edges.
The special quality steel (8 Plus) is forged and thus particularly robust. The construction of the Joker Hook according to the Skeletto principle saves weight on the 1, 2 and 3t Jokers and makes for easy handling. And in order to exclude any errors, the hooks are painted the same colour as the textile slings with the same lifting capacity. This way, you can identify the right hook for your use at a glance.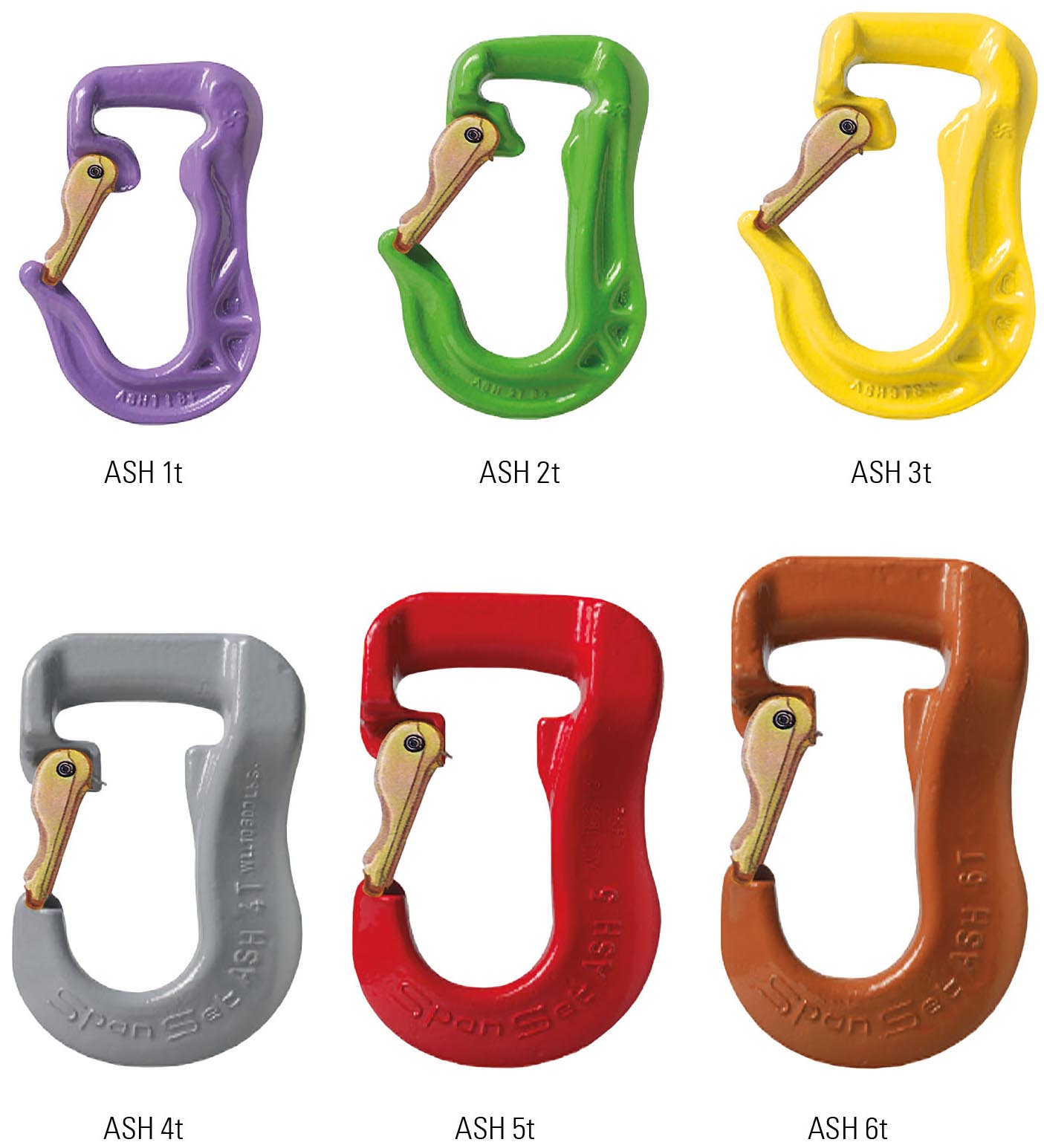 Part

WLL
(kg)


(mm)

(mm)

(mm)

(mm)

(mm)

(mm)

(mm)
kg
ASH 1t
1000
30
110
29
32
20
15
73
0.6
ASH 2t
2000
38
143
34
42
26
21
93
1.6
ASH 3t
3000
46
151
34
50
32
26
111
2.2
ASH 4t
4000
55
180
49
60
35
31
130
3.2
ASH 5t
5000
55
180
49
60
35
31
130
3.3
ASH 6t
6000
-
180
49
60
35
55
130
3.3