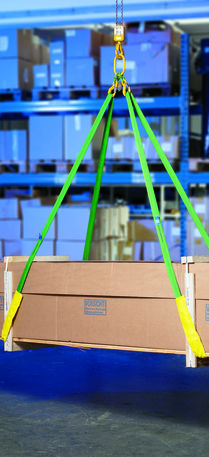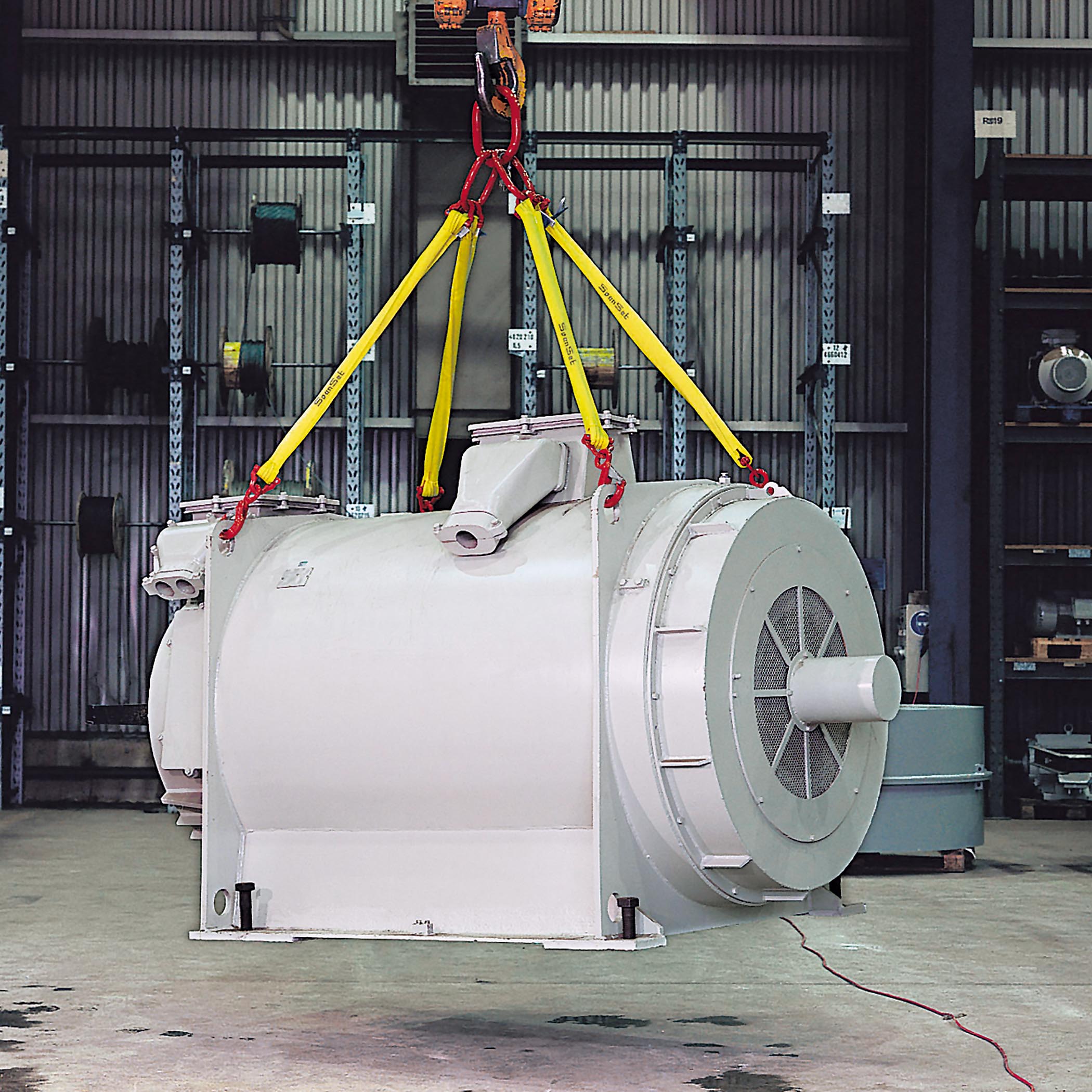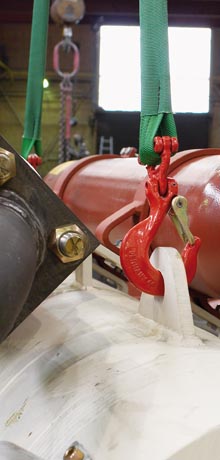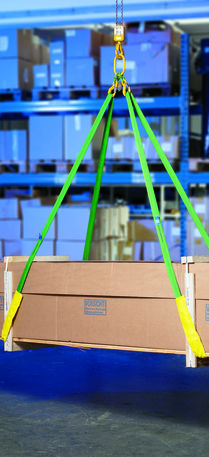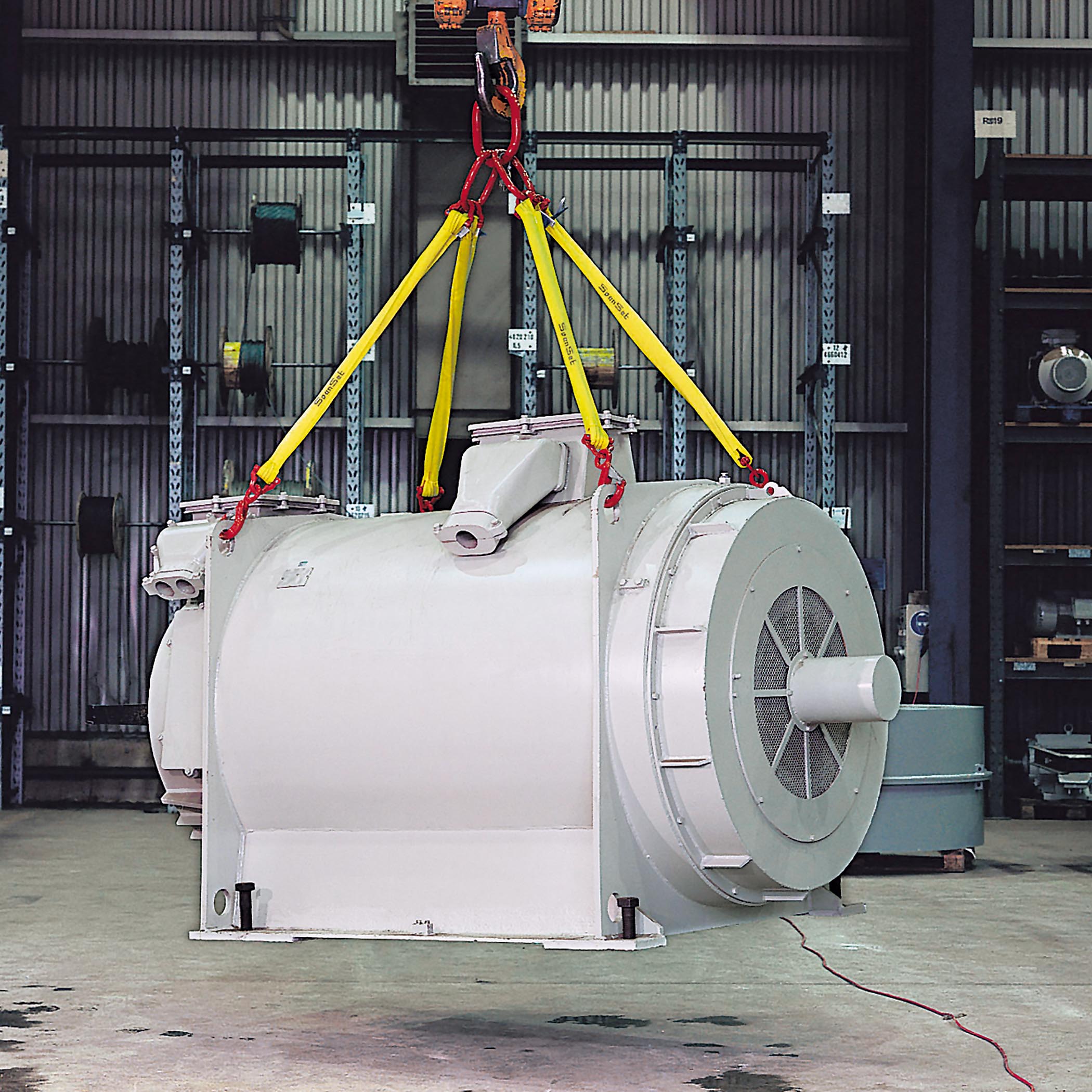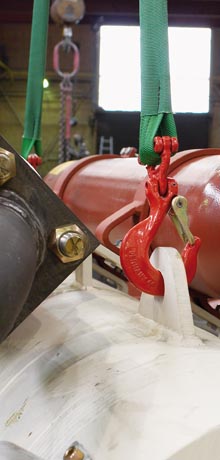 Multi-Leg Round & Flat Slings

– Choice of two, three or four legged slings available
– Length of legs to order
– Special webbing/chain combinations to order
– Anti-abrasion protection available
– Anti-cutting protection available
– High strength to weight ratio
– Colour code for positive identification, even when soiled
– Only hooks and link are metal components
– Conforms fully to Australian Standard AS1353.1 for Hi-Tech Flat Web Slings and AS4497.1 for Supra Plus Roundslings.
Ordering Information
1 Choose 2-3-4 Legs as required
2 Select appropriate WLL for your lift
3 Nominate required length
4 Add length to the sling type and number of legs eg. MF2 – 4 x 2 metres, is a B Type sling – 2t, 4 leg x 2m long.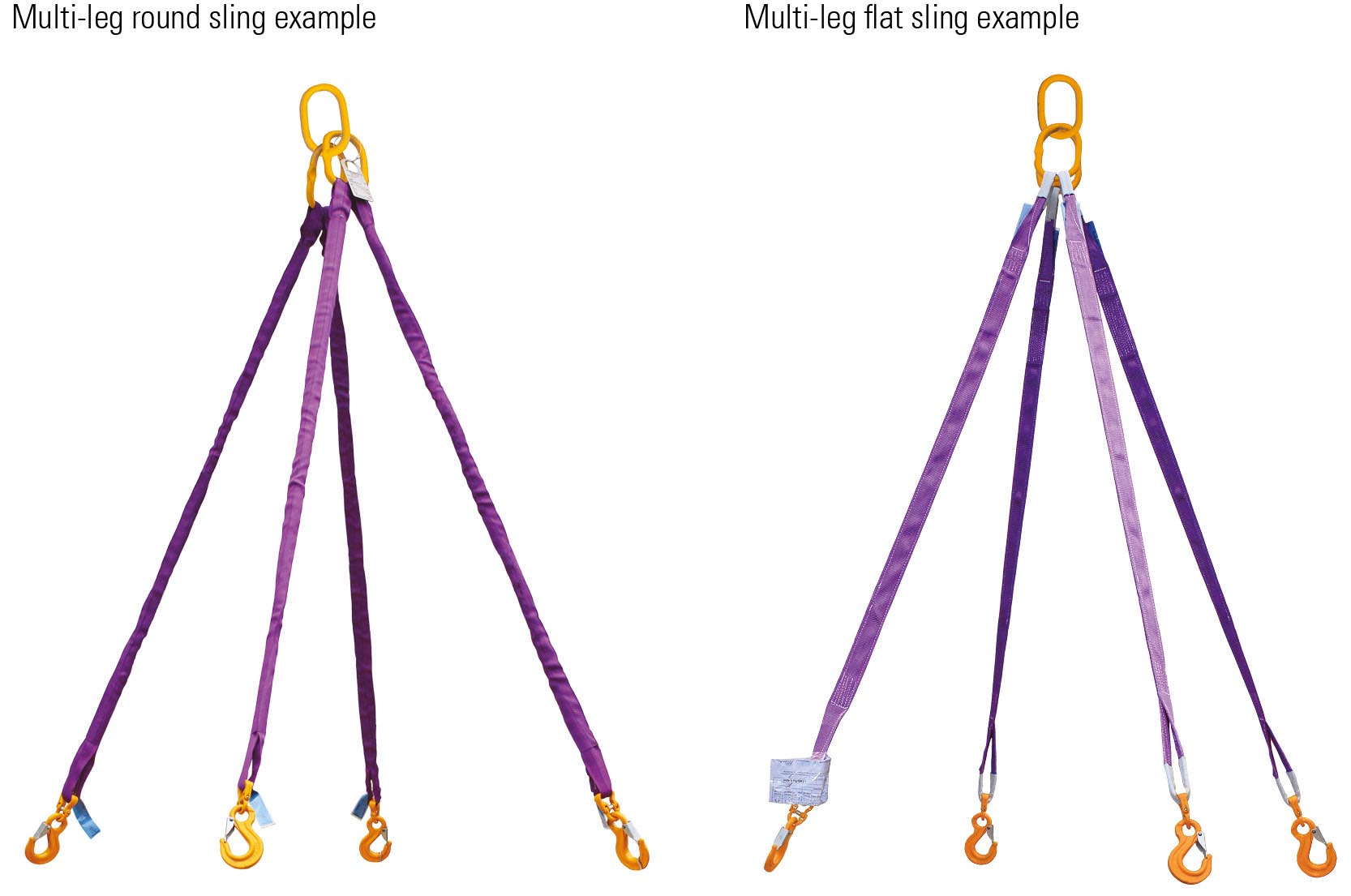 Australian Standards stipulate that only 2 legs can be used to calculate the WLL of multi-leg assemblies.




Direct Load (kg)
(1 Leg)
0-60°
90°
120°
1000
1730
1400
1000
2000
3460
2800
2000
3000
5190
4200
3000
4000
6920
5600
4000
5000
8650
7000
5000
6000
10380
8400
6000
8000
13840
11200
8000
10000
17300
14000
10000