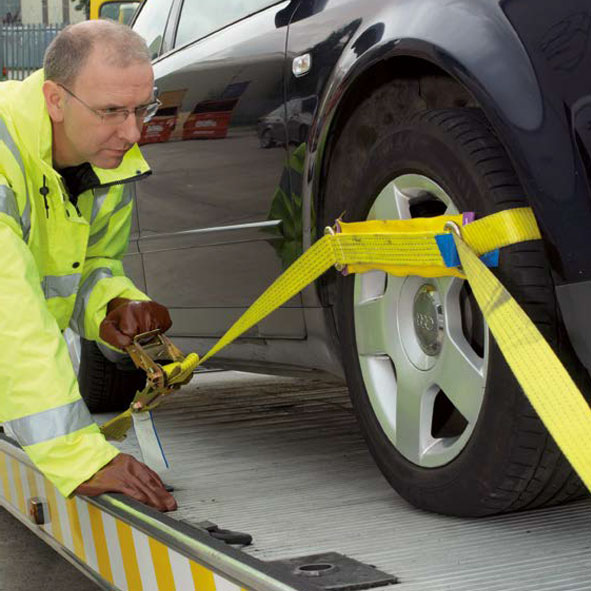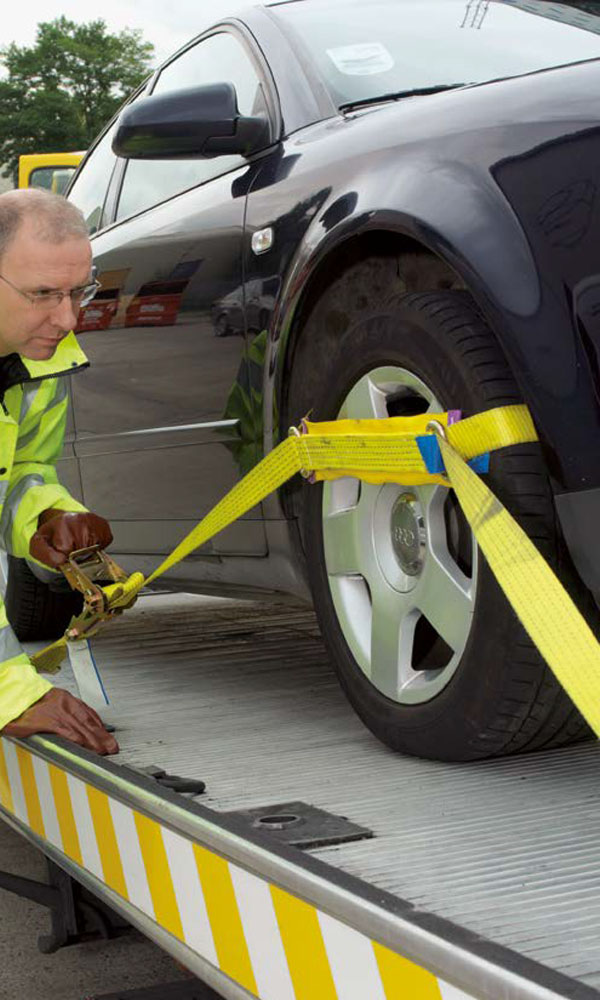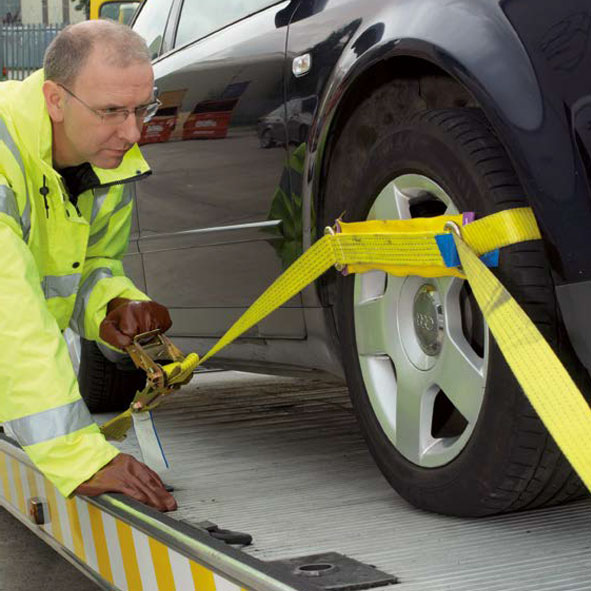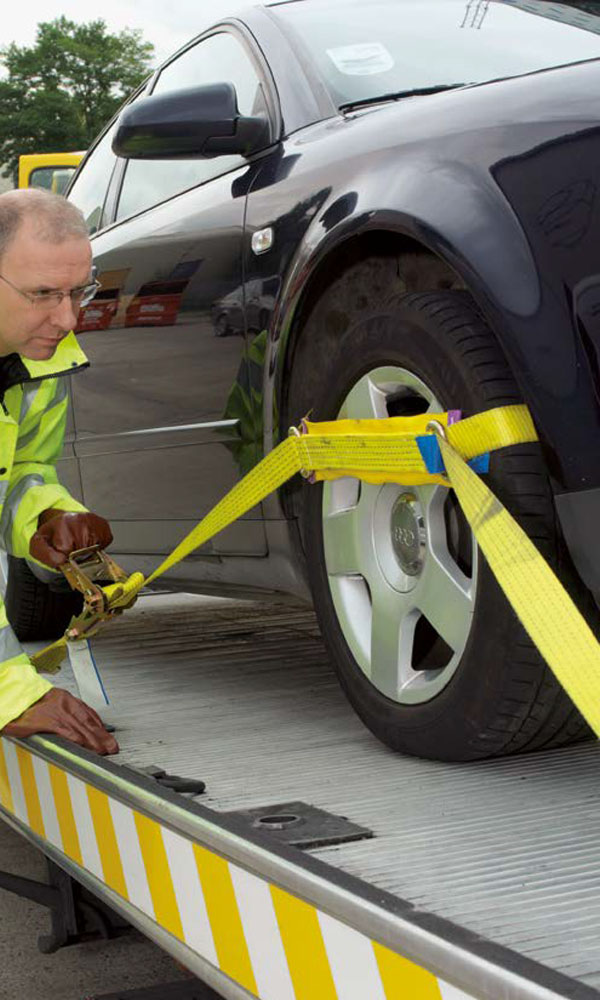 Carfix
Car transport safety device
Complies with DIN EN 12195-2
Satisfies VDI Directive 2700 Sheet 8
Other hook types are possible
Also available with indivdual print on request
1,500 and 2,500 kg lashing capacity
SpanSet Carfix merupakan lashing pengikat untuk mengamankan pengiriman mobil-mobil ketika diperjalanan, tersedia dalam berbagai bersi ukuran lebar webbing strap mulai dari 35 mm hingga 50 mm, dengan lashing capacity 1,500 hingga 2,500 daN pada pengikatan lurus. Sistem Carfix memiliki peregangan anyaman yang sangat rendah ("4%) dan oleh karena itu sangat sesuai untuk mengangkut kendaraan.
Secured by 3 hooks
Dengan pemasangan yang tepat, pasang ketiga hook pada 3 titik (fixed end), ratchet dapat disesuaikan kekuatan ikatnya dengan mudah, aman memberikan solusi praktis bagi pengguna. Dilengkapi swivel hook yang dapat diputar hingga 360 ° atau Anda bisa memodiikasi dengan claw hook tradisional yang dipasang pada pelat berlubang. Jenis hook lainnya juga tersedia berdasarkan permintaan.
Stable grip and protection for the webbing strap
The strap controller comes as standard with both lashing strap variants. During transport, the particularly pronounced profile on the underside of the strap controller grips very well to the tyre and remains in a stable position, while the webbing strap on the inside can glide perfectly during tensioning. In addition, the webbing strap controller protects both the webbing strap and
the tyres of the vehicle. There is also the option of edge reinforcement (piped edge), which extends the durability of the controller. Simply select the lashing strap you require and your preferred hook, and put together your individual Carfix lashing
straps easily using the tables (on the right).
Selama di perjalanan, ratchet akan menahan roda tetap pada posisi stabil, sementara strap webbing di bagian lainnya bisa meregang bebas dan aman mengikuti gaya dari kendaraan. Jangan khawatir kendaraan Anda akan kesulitan mengaplikasikan Carfix karena kami memiliki beragam jenis hook dan lashing strap yang dapat disesuaikan dengan kondisi Anda.