Product Description
CarFix, the tried-and-tested SpanSet System, with a special strap controller for positional stability of the webbing strap, is an ideal aid for securing cars and light commercial vehicles on car transporters.
CarFix makes load security for transporting cars quick and easy: You simply place CarFix lashing straps over the tyres and fix them into the perforated deck of the car transporter at each of the three points (1,2,4) using either a swivel or claw hook.
Together with the necessary wheel chocks, you are provided with a reliable solution to prevent the vehicle rolling or slipping on the trailer bed.
In addition to the various hook designs, the user also has a choice of widths of webbing strap with a lashing capacity of 1,500 daN and 2,500 daN in direct pull.
A distinctive characteristic - the strap controller (3), a protective sleeve with a special profile and optional piped edge, also ensures secure location of the lashing strap on the tyres and precise positioning around the wheel.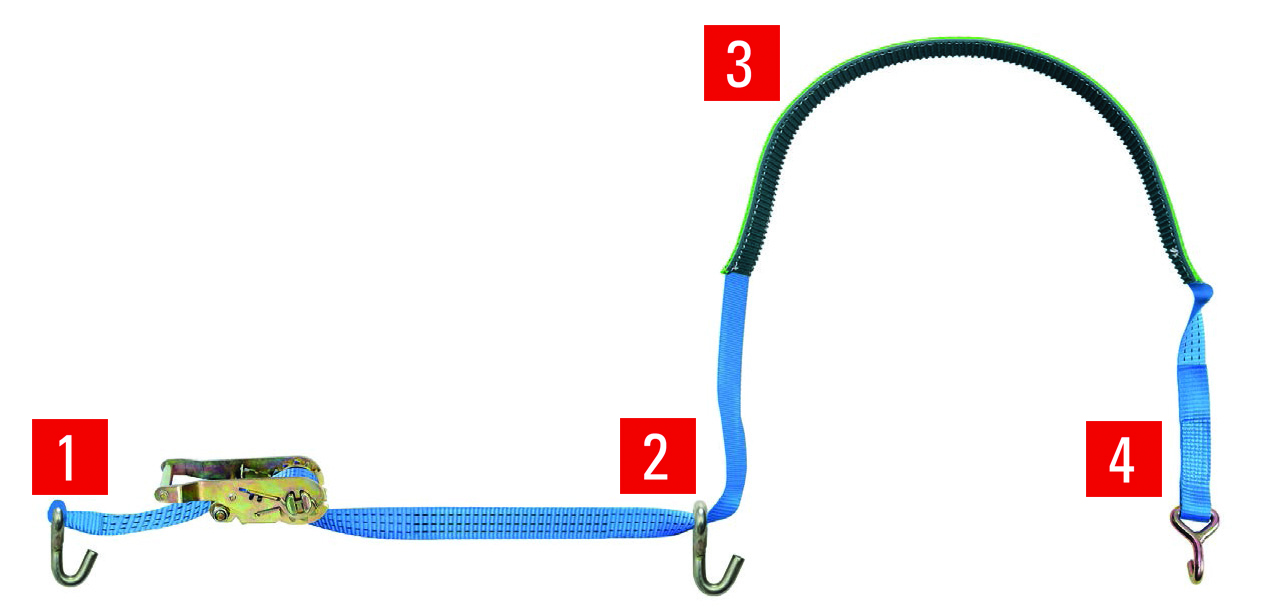 Complies with Code of Practice VDI 2700
Manufactured in accordance with EN12195-2
Fully compliant with guideline VDI 2700 parts 8.1 and 8.2 "Securing of cars and light commercial vehicles on car transporters.
For further details download the brochure here or contact our
Customer Support Team on 01606 737434
.