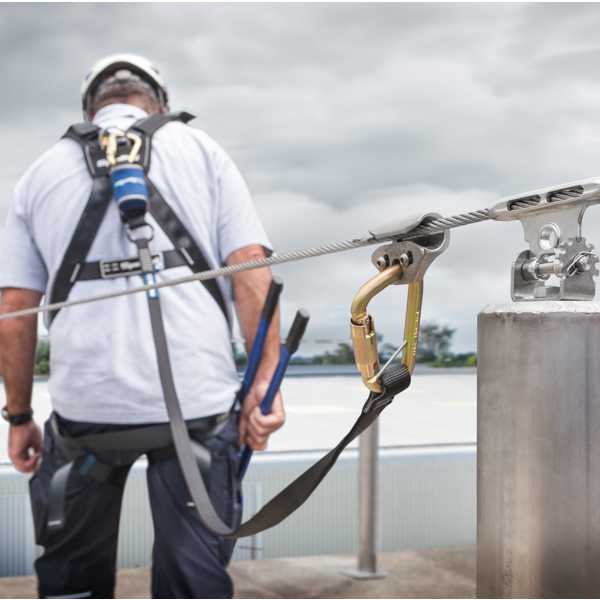 Safeline S-8 Horizontal Lifeline

The Safeline S-8 is a permanent horizontal lifeline. All components are manufactured from grades
304 and 316 Stainless Steel and suitable for work restraint or fall arrest. The S-8 includes a unique,
patented force attenuation device which allows systems to be configured to match installation
requirements.

Safeline systems protect both users when working at height and management by providing a
safe system of work.

Features and Benefits


Tested and Certified at an external notified body to the new EN795:2012 Class C Anchor Devices Standard both meeting and exceeding the requirements of PD CEN/TS 16415:2013 for systems used.
Suitable for all roof types including composite, standing-seam and membrane roofs.
No compromise of roof integrity
Computer calculation package guarantees all installations are within the safe working limits of the Safeline System.
All components are manufactured from grades 304 and 316 stainless steel.
Unique patented energy attenuation device allows the system performance to be finely matched to the requirements of the installation.
Multi-functional parts to provide continuous hands free traversing of the lifeline
Brackets and components designed to ensure suitability of mounting into corners, contours and inclines.
Designed to provide comprehensive safety for a team of up to 6 workers of 140kg body mass in fall arrest allowing maximum worker access for work at height operations.

Safeline was established in 2002 and is a registered ISO 9001 Quality Management and ISO14001 Environmental Management organisation.

Patent Pending PM334413