Product Description
Twintex® Braided Roundslings
Constructed of three (6 parts) or four (8 parts) individual roundslings, the Braided TWINTEX® offers greater security and higher capacities than standard roundslings. If used for a special one-time lift, they can be returned to SpanSet, disassembled, inspected, proof tested,­ and tagged for individual general lifting applications.
Features:
Back-up safety
Superior strength-to-weight ratio
Repairable (by SpanSet) by replacing damaged component(s)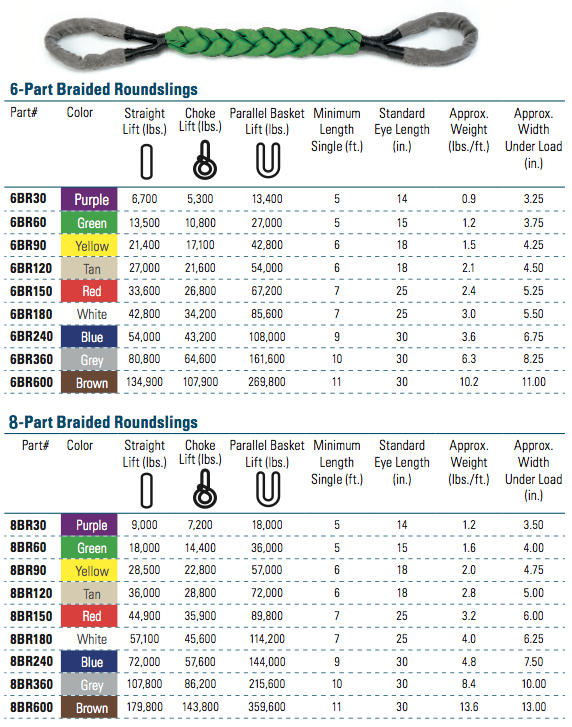 WARNING: *Do not exceed rated capacities. Ratings must be reduced when slings are used at angles of less than 90° from horizontal.