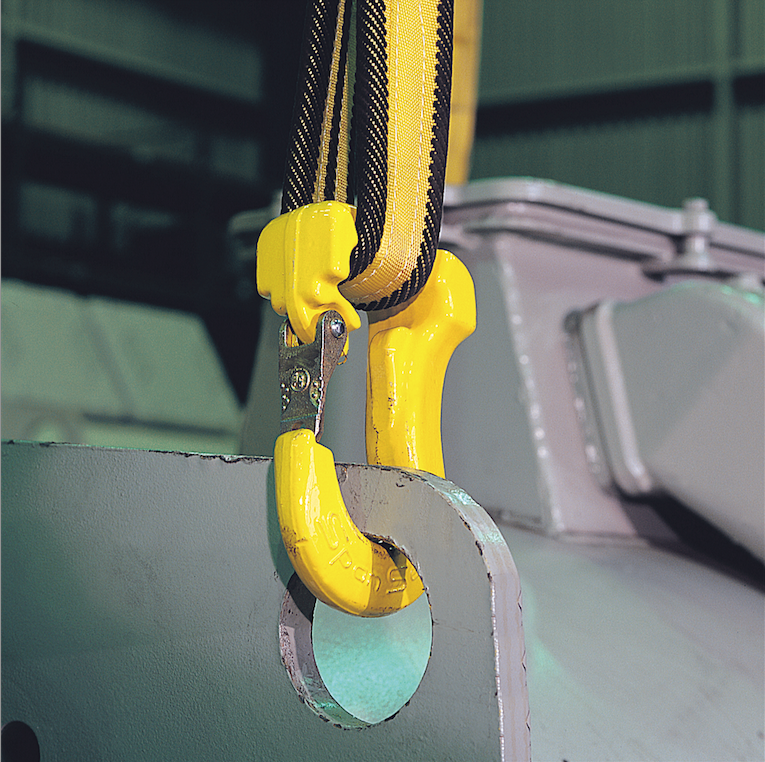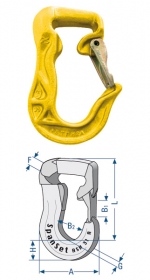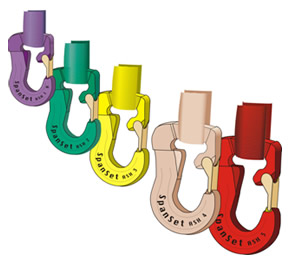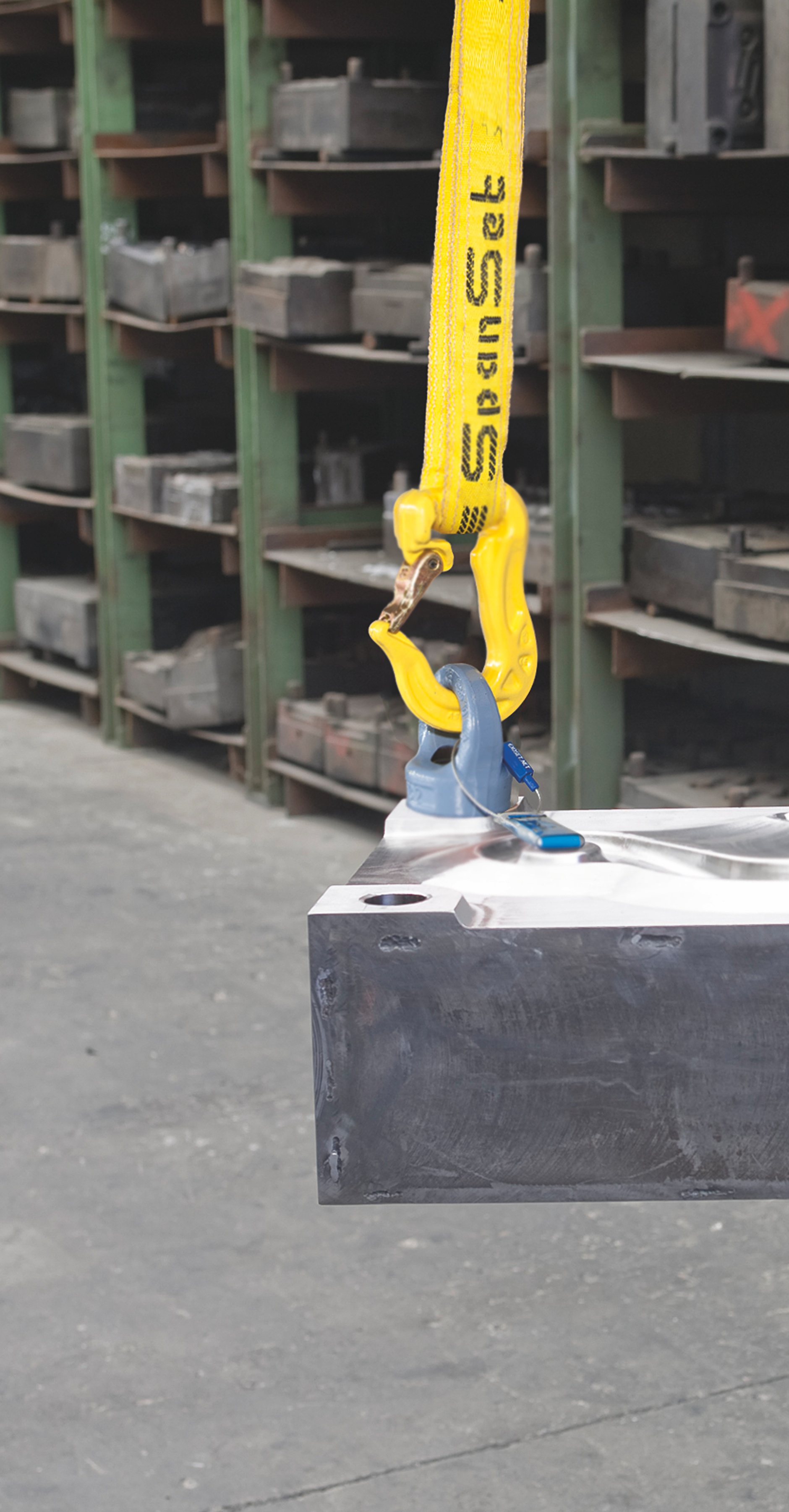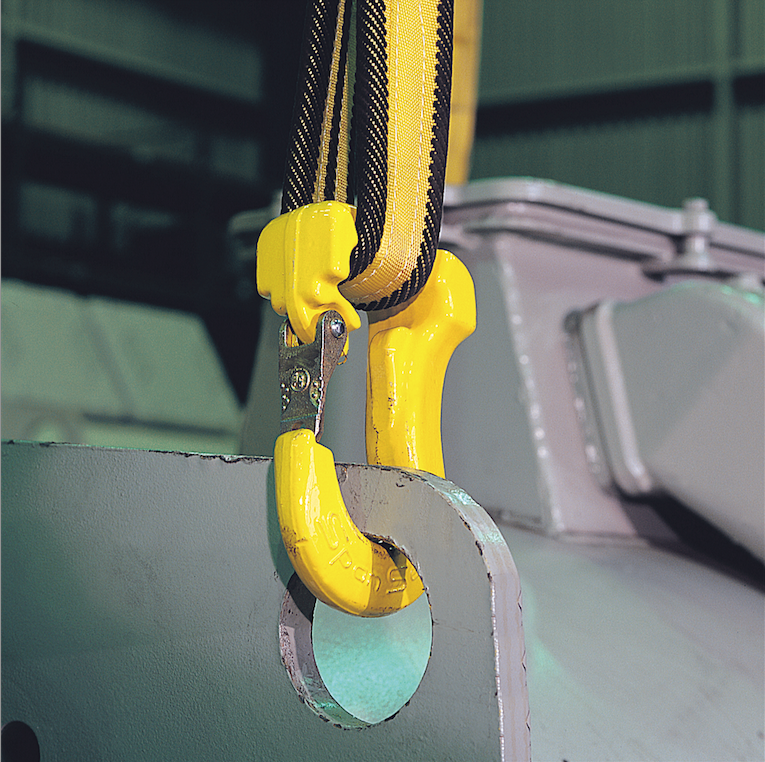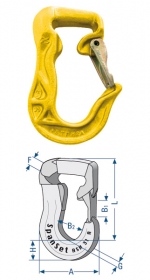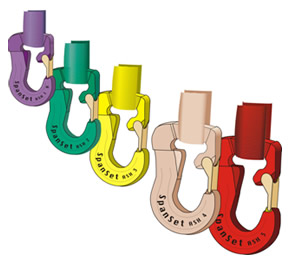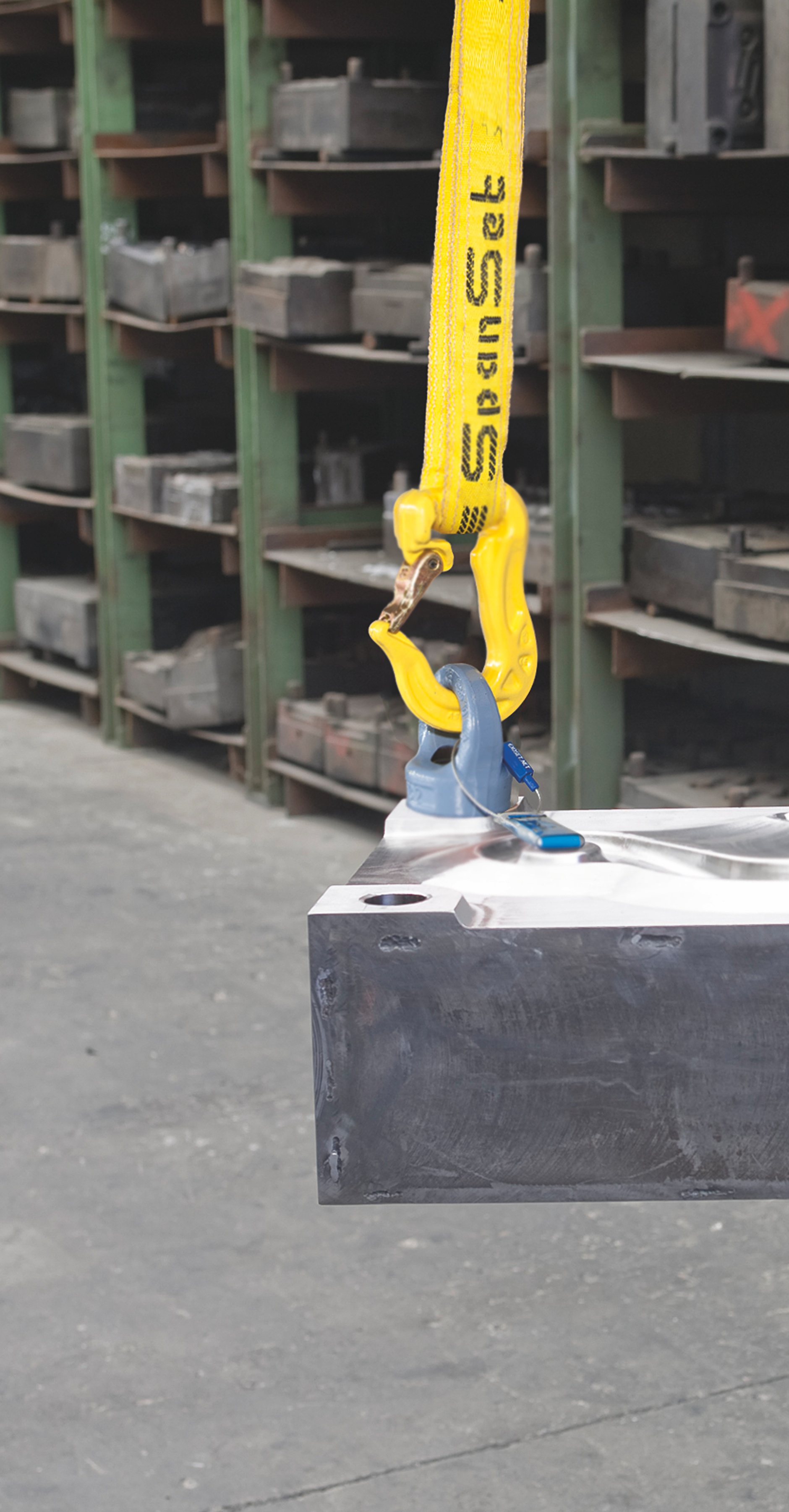 Get connected in seconds with the Joker sling hitch. It's simple, safe and extremely versatile. Simply thread the roundsling to the Joker without the need for tools. Then attach the Joker to the lifting point of the load. Now place the TWINTEX® or Rigger's Choice Roundsling over the crane hook and you're ready to lift.
The Joker gives you the flexibility you need and the rugged performance you expect from SpanSet.
COLOR CODED LOAD CAPACITY
To clearly indicate the load capacity, the Joker is finished in the Roundsling color codes. Match a yellow hook to a yellow sling, green to green, etc. A foolproof solution for safe and efficient operation.