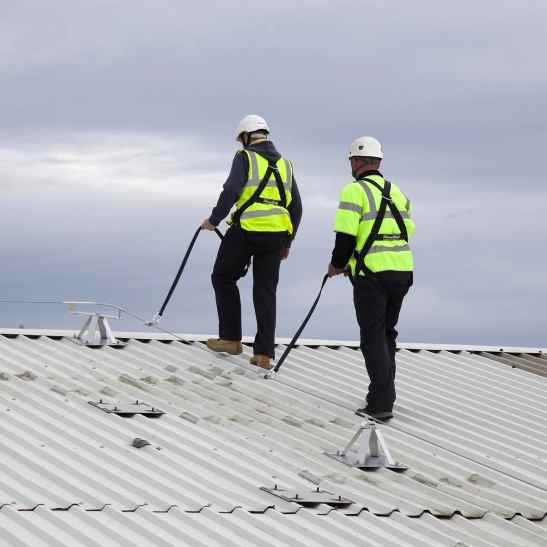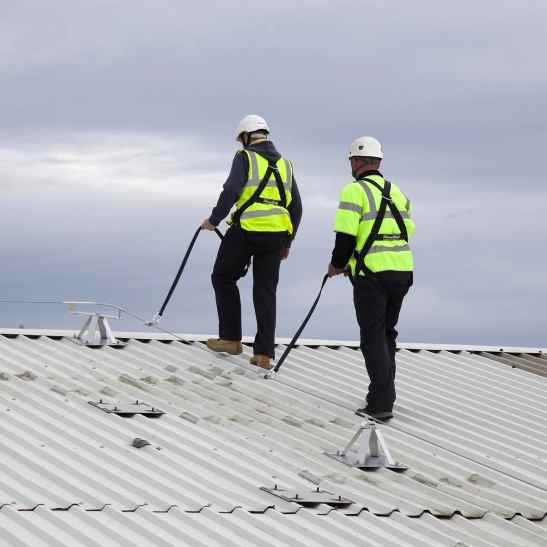 Your browser doesn't have Flash, Silverlight or HTML5 support.
SAFELINE Safety Line
What is a Safeline Fixed System

When height safety safety hazards require a solution beyond the scope of basic harness, lanyard, and anchor solutions a fixed engineered system may be your answer. The Safeline horizontal safety system is a tensioned wire line incorporating a mobile travel-line anchorage point, "the Catcher" for the user to attach to.

The Safeline system can be mounted to a wide range of structures or materials in a variety of configuration to create customized solutions for workers at height. The unique features of the Safeline system allows the user to remain attached while traveling across the entire length of the system. Safeline Horizontal safety systems can be designed so that their location provides increased security for the user. Systems can be engineered to prevent falls from occurring by keeping the worker from fall hazard (Work Restraint) or for fall arrest reducing the arresting loads on both the worker and structure.

---
SAFELINE Horizontal Safety Line

Safeline is installed through a network of approved and highly trained height safety professionals with experience in different industrial sectors. The combination of Safeline's technical expertise and an installer network with experience in the local market or industry sector enables us to provide solutions tailored to the user's needs.

SpanSet Inc. offers training specifically tailored to the SafeLine System. Installation of the SafeLine System should not be undertaken without SpanSet Inc. approved training.

Key Features

Suitable for all roof types including composite, standing-seam and membrane roofs
No compromise of roof integrity
Computer calculation package guarantees all installations are within the safe working limits of the Safeline system
All components manufactured from grades 304 and 316 stainless steel
8mm stainless steel wire rope
Serial numbered for traceability
Full technical support available
Periodic retesting of installations
Can be installed on inclines up to 15 degrees
SpanSet training courses available