Product Description
---
Magnum-X sets benchmark in convenience, safety and durability – all with a load capacity of up to 450 t
A core made of high-performance polyester and the compact sleeve hose make the Magnum-X sling up to 50% slimmer than comparable heavy-duty round slings, while maintaining the same load capacity. Even in small crane hooks and in attachment points the round sling is not compressed and exhibits high longitudinal and transverse rigidity. The reduced creasing of the sleeve hose in the crane hook and on the load markedly improves the wear performance.
A signal-coloured patch with interwoven load capacity indication also ensure that the sling is easy to recognise even at a distance and when heavily soiled.
The label, which is ad- ditionally protected with a transparent cover, is tear-resistant. An RFID transponder that enables storage of the product data is integrated in the label and facilitates e.g. regular inspections.
Up to 125 t without a side seam. Magnum-X is available with load capacities ranging from 10 t to 40 t 1 in a side-elastic protective sleeve and from 50 t to 125 t in a woven protective sleeve. From 150 t to 450 t the woven protective sleeve is sewn on the side
---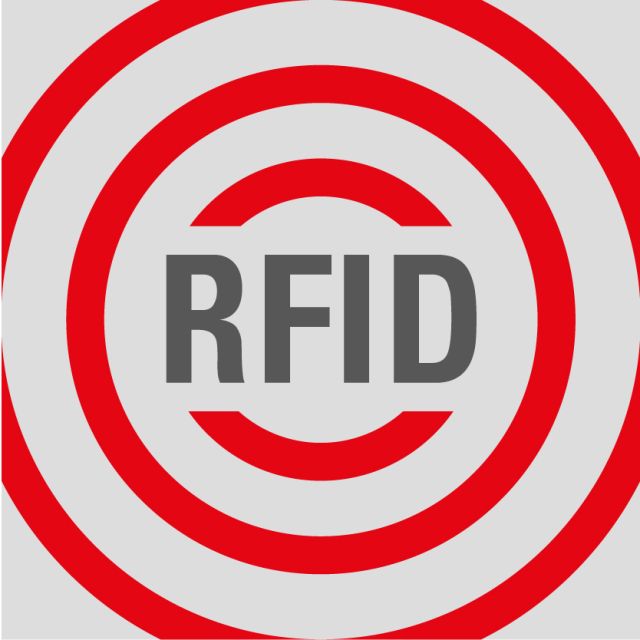 RFID transponder
Elect. test documentation and management system
The SpanSet premium heavy-duty round slings are fitted with an RFID transponder that is firmly integrated into the label, which – together with IDXpert – makes it easy for you to plan, carry out and document the regular inspections of work equipment.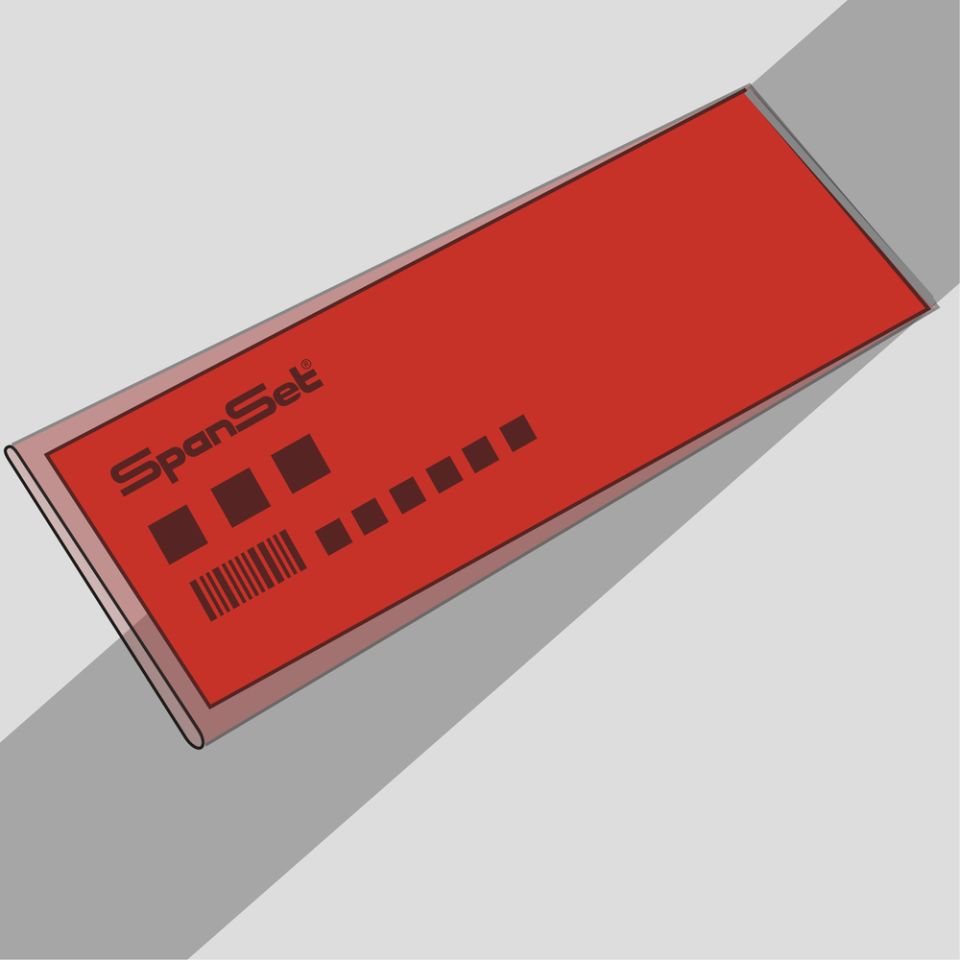 Protective sleeve label
Optimally protected, reinforced with a lining
In addition to the tear-resistant design with a fabric lining, a robust plastic sleeve perfectly protects the writing from abrasion and dirt. In lifting gear fitted with an RFID transponder, the transponder is integrated into the protective sleeve and is tear-resistant.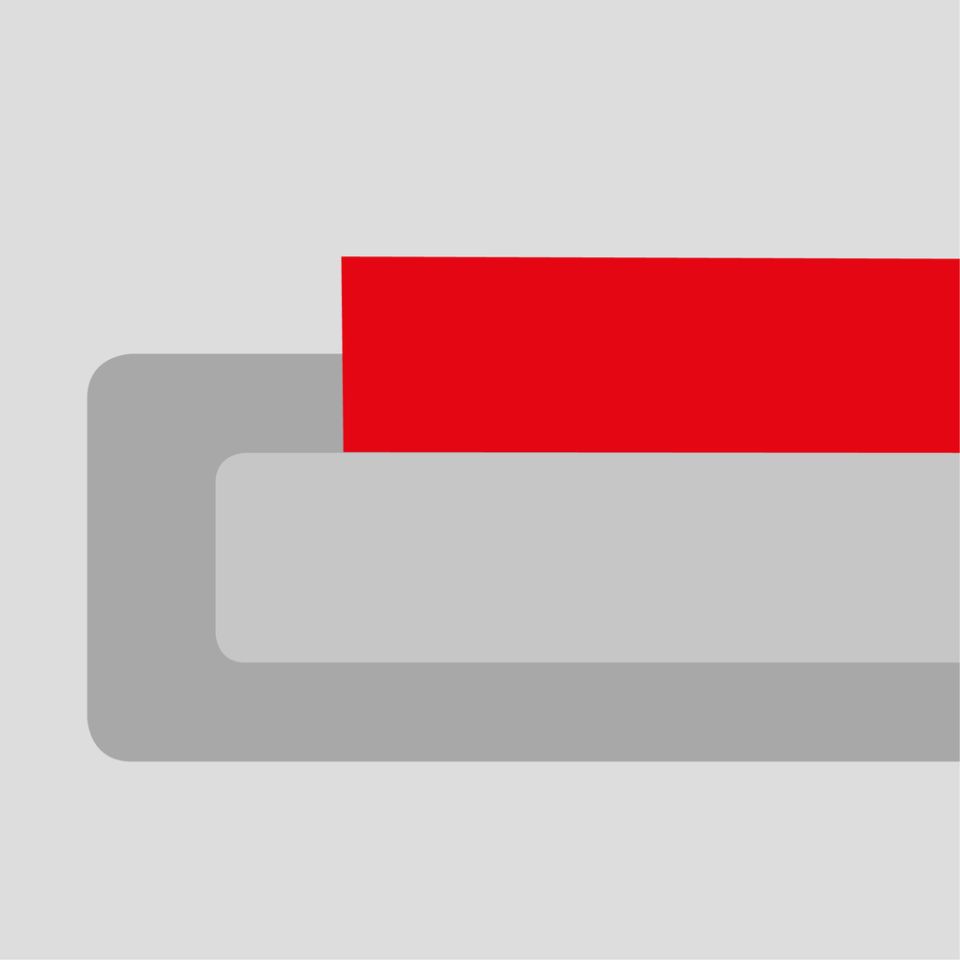 Woven load capacity indicator
Easy to read even when dirty
Speed is often of the essence in everyday work. To make sure you always use the right round sling, the load capacity indicator is firmly woven into the sleeve and can be read even when the sling is very dirty.
Product Technical Information
---
Product Name
: Roundsling Magnum-X
Safety Factor
: 7:1
Temperature Range
: - 40 bis + 70°C
Norms
: EN 1492-2: 2000
Sideseam
: Yes
Label Protection
: Yes
Dimension L1 max
: 30 m
Main Material
: High-performance polyester
Packaging Unit (PU)
: pcs
Packaging Unit (PU) Content
: 1
Product downloads and manuals
---
---
---
---
Roundsling Instruction Manual (de de_CH en en_US es fr it nl) PDF File
Roundsling Instruction Manual

---
Variants information
Item Number
Item Name
WLL
Weight per Meter
Dimension L1
Contact Thickness Under Load
Contact Width Under Load
WLL
Colour
Dimension L1 min
Weight Net
2010959
UK Erp Code: 2010959
Magnum-X 5000 4m
5000
0.47
4
6
36
5
red
1
1.88
2010960
UK Erp Code: 2010960
Magnum-X 5000 5m
5000
0.47
5
6
36
5
red
1
2.35
2010961
UK Erp Code: MGX05-6
Magnum-X 5000 6m
5000
0.47
6
6
36
5
red
1
2.82
2002763
Magnum-X 10000 4m
10000
0.9
4
12
65
10
orange
2
3.6
2002764
Magnum-X 10000 5m
10000
0.9
5
12
65
10
orange
2
4.5
2003251
Magnum-X 10000 6m
10000
0.9
6
12
65
10
orange
2
5.4
2003252
UK Erp Code: MGX10/7
Magnum-X 10000 7m
10000
0.9
7
12
65
10
orange
2
6.3
2003738
UK Erp Code: MGX10/8
Magnum-X 10000 8m
10000
0.9
8
12
65
10
orange
2
7.2
2020987
UK Erp Code: MGX10/2.5
Magnum-X 10000 2.5m
10000
0.9
2.5
12
65
10
orange
2
2.25
2020989
UK Erp Code: MGX10/3
Magnum-X 10000 3m
10000
0.9
3
12
65
10
orange
2
Nothing
2002765
Magnum-X 20000 4m
20000
1.8
4
19
67
20
orange
2
7.2
2002766
Magnum-X 20000 5m
20000
1.8
5
19
67
20
orange
2
9
2003253
Magnum-X 20000 6m
20000
1.8
6
19
67
20
orange
2
10.8
2003739
UK Erp Code: MGX20/8
Magnum-X 20000 8m
20000
1.8
8
19
67
20
orange
2
14.4
2020991
UK Erp Code: MGX20/2.5
Magnum-X 20000 2.5m
20000
1.8
2.5
19
67
20
orange
2
Nothing
2020992
Magnum-X 20000 3m
20000
1.8
3
19
67
20
orange
2
5.4
2002769
Magnum-X 30000 4m
30000
3.27
4
18
101
30
orange
2
9.2
2002770
Magnum-X 30000 5m
30000
3.27
5
18
101
30
orange
2
11.5
2003257
Magnum-X 30000 6m
30000
3.27
6
18
101
30
orange
2
13.8
2003258
UK Erp Code: MGX30/7
Magnum-X 30000 7m
30000
3.27
7
18
101
30
orange
2
16.1
2003741
UK Erp Code: MGX30/8
Magnum-X 30000 8m
30000
3.27
8
18
101
30
orange
2
18.4
2020993
UK Erp Code: MGX30/2.5
Magnum-X 30000 2.5m
30000
3.27
2.5
18
101
30
orange
2
5.75
2020994
UK Erp Code: MGX30/3
Magnum-X 30000 3m
30000
3.27
3
18
101
30
orange
2
6.9
2002771
UK Erp Code: MGX40/4
Magnum-X 40000 4m
40000
3.5
4
25
105
40
orange
2
14
2002772
UK Erp Code: MGX40/5
Magnum-X 40000 5m
40000
3.5
5
25
105
40
orange
2
17.5
2003259
UK Erp Code: MGX40/6
Magnum-X 40000 6m
40000
3.5
6
25
105
40
orange
2
21
2003260
UK Erp Code: MGX40/7
Magnum-X 40000 7m
40000
3.5
7
25
105
40
orange
2
24.5
2003742
UK Erp Code: MGX40/8
Magnum-X 40000 8m
40000
3.5
8
25
105
40
orange
2
28
2020995
UK Erp Code: MGX40/2.5
Magnum-X 40000 2.5m
40000
3.5
2.5
25
105
40
orange
2
8.75
2020996
UK Erp Code: MGX40/3
Magnum-X 40000 3m
40000
3.5
3
25
105
40
orange
2
10.5